Build a template
Our online editor makes it simple to create wonderful templates in minutes, even for the not-so-tech-savvy user. A variety of layouts are on offer, all you need to do is choose your colours and insert your logo. Every template is optimised for email and displays correctly in every email client.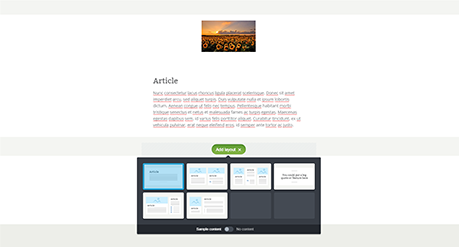 Insert your content
Our online editor makes adding your own text, images, links and even social and personalisation as easy as child's play. Definitely the simplest and most convenient email editor around.
Create your own design
If you have the capability to create your own HTML design, you can import the design with a quick click. We will inline your CSS, host your images and give you the opportunity to see what your campaign looks like in different email clients.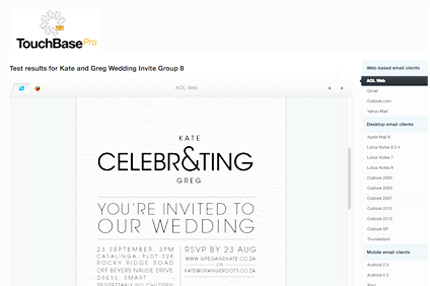 Inline CSS
With one click we will place all your CSS inline to ensure that your campaign displays correctly in email clients like Gmail and Outlook.
Clean designs
Since you are free to create your own content, we won't add any 'powered by' logos or branding.
Complimentary hosting
All your images are hosted on our super-speedy CDN at no additional cost to you. Your email loads in a flash.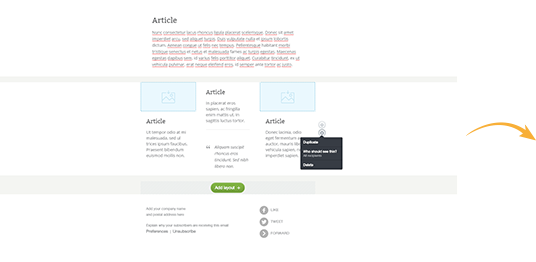 Personalised content
Make your subscribers feel special by tailoring your email content to each of them based on custom fields. By using HTML tags you can display text, images or other values based on criteria you create within your custom fields. Our How-To guides will lead you every step of the way.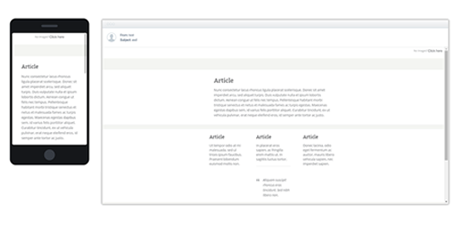 Optimised for Mobile
Any template designed in TouchBasePro is automatically optimised for display on mobile phones, as well as looking amazing when viewed on a desktop. Whether your email is read in the office or on the run, it will look great. You can even switch from desktop view to mobile view as you design your email, just to allay any worries you may have.
Quick fixes
Find a last minute change that needs to be made? If you're familiar with HTML it's simple to update your code within the live browser, even when you need to change syntax highlighting. This makes it easy to find what you're looking for.